Rent office space Utrecht Zuid, Europalaan 500
Facilities
Internet
KVK-registration
Postal address
Accessibility
Bus stop Utrecht, Kanaleneiland Zuid

4 mins walk (0.3 km)

Subway station Utrecht, Kanaleneiland Zuid

1 min walk (77 m)

Railway station Utrecht Vaartsche Rijn

29 mins walk (2.3 km)

Gym

3 mins walk (0.2 km)
Availability
Check below which office types are available at Europalaan 500
About this office
Een verzamellocatie voor alle soorten bedrijven
In dit kantoorgebouw aan de Europalaan in Utrecht huur je kantoorruimte in een hele diverse community. Of je nu een studio, atelier, werkplek of een kantoorruimte wilt huren, je bent hier aan het juiste adres. De verhuurder organiseert ook netwerkactiviteiten voor de huurders en zo wordt de 'VrijMiBo' inmiddels al bijgewoond door gemiddeld 300 ondernemers waar je mee kunt netwerken.
Hartelijke ontvangst en heerlijke koffie
Bij binnenkomst begrijp je waarom de entree bestempeld wordt als het sociale hart. Je kunt hier lekkere koffie drinken en een heerlijke tosti eten in de aanwezige koffiebar. De barista, deelnemer aan NK voor barista's, ontvangt de gasten en wijst hen zonodig de weg.
Een hechte community is zeer waardevol
De ondernemers onder elkaar hebben veel interactie en de sfeer is open. Onderling gaat men veel samenwerkingen aan en worden er opdrachten gegund aan elkaar. Dit zorgt ervoor dat veel bedrijven hard groeien. Er wordt gewerkt aan een platform om bedrijven beter vindbaar te maken voor de buitenwereld en de communicatie binnen het kantoorgebouw makkelijker te maken.
Een mooie locatie in Utrecht
Gevestigd op het kanaalcentrum in Utrecht Zuid staat dit kantoorgebouw aan de Europalaan. Met de auto ben je binnen een minuut rijden vanaf de A12 op de locatie. De tram brengt je binnen 8 minuten op Utrecht Centraal en ook de bus doet er even lang over. Kom gewoon snel eens kijken en word ook enthousiast. Neem contact met ons op en wij plannen een rondleiding voor je in!
Rent at this location?
This is currently available at Europalaan 500 in Utrecht Zuid
How many square meters of office space do I need?
Media
Get a good impression of this office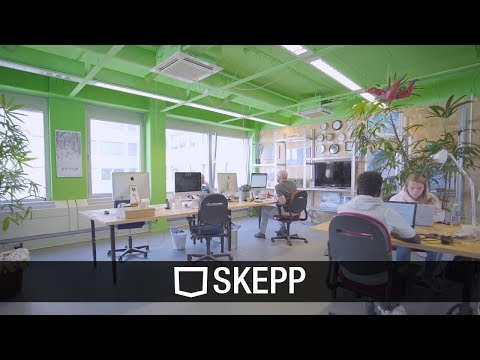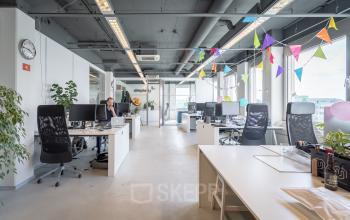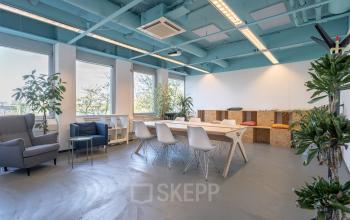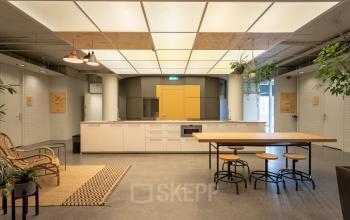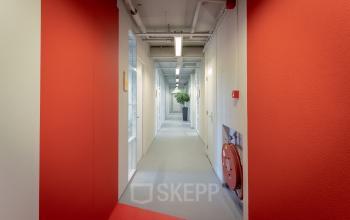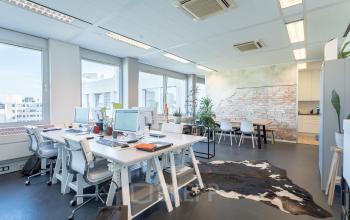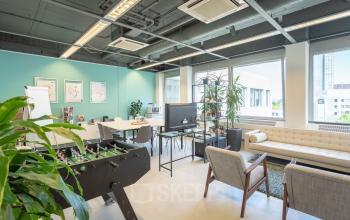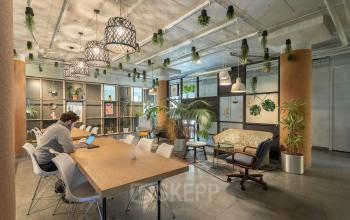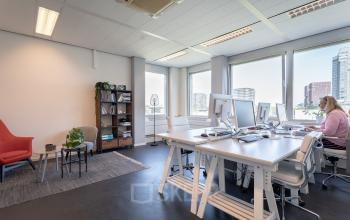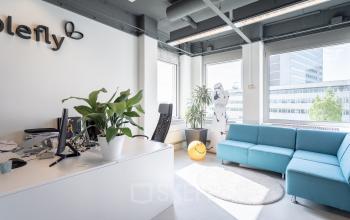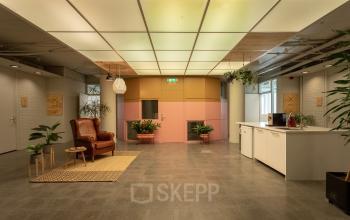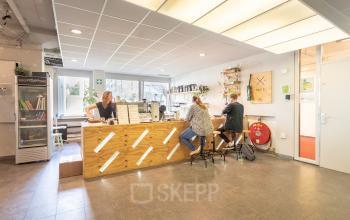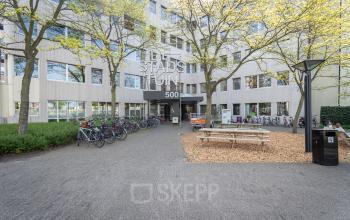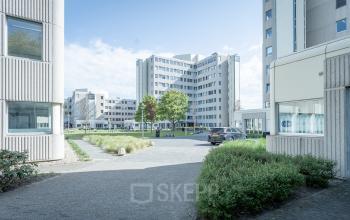 Reviews
Find out what other people said about this location
J
Johnie
Wat een eyecatcher is dit!!!
Wauw
H
Harmien
Jaaa, dit is echt geweldig.
wat een prachtige creatieve omgeving, heel inspirerend!
T
Ton
Representatief!!!
En ideaal om te netwerken.
A
Anneke Ruinard
Top service, duidelijke terugkoppeling en combinatie.
S
Sander
Representatieve kantoorruimte en ideaal om te netwerken!
M
Miranda V.
Alles is hier mogelijk; flexen, werken in een afgesloten kantoorkamer of ruimte en ook zijn er vergaderruimtes beschikbaar!
Klinkt zakelijk, maar toch is het door het vlotte meubilair erg aangenaam.
Thanks for your review!
We really appreciate that you have taken the time to share your opinion with us and other customers! That is why you get from us!
Office interior design with Officeplanner
Request a free customised interior design proposal for your office space at Europalaan 500
With Officeplanner you can rent, lease or buy a flexible interior design package based on your preferences and requirements for the interior of your office space. Your order will be delivered at your desired location within 1 week.
More about Officeplanner